Meet Dr. Shaw
Dr. Alexander Shaw first discovered his passion for dentistry in high school while shadowing at a community clinic in his hometown. He earned a Bachelor of Science degree at Newman University in Wichita, KS and then pursued his doctorate at Midwestern University College of Dental Medicine in Glendale, Arizona.
Dr. Shaw is committed to providing optimal patient care and offers services in many aspects of dentistry. His desire to deliver excellent dental care led him to Cartagena, Columbia where he provided dental care to an underserved population. He is passionate about serving others and helping patients achieve their best quality of oral health.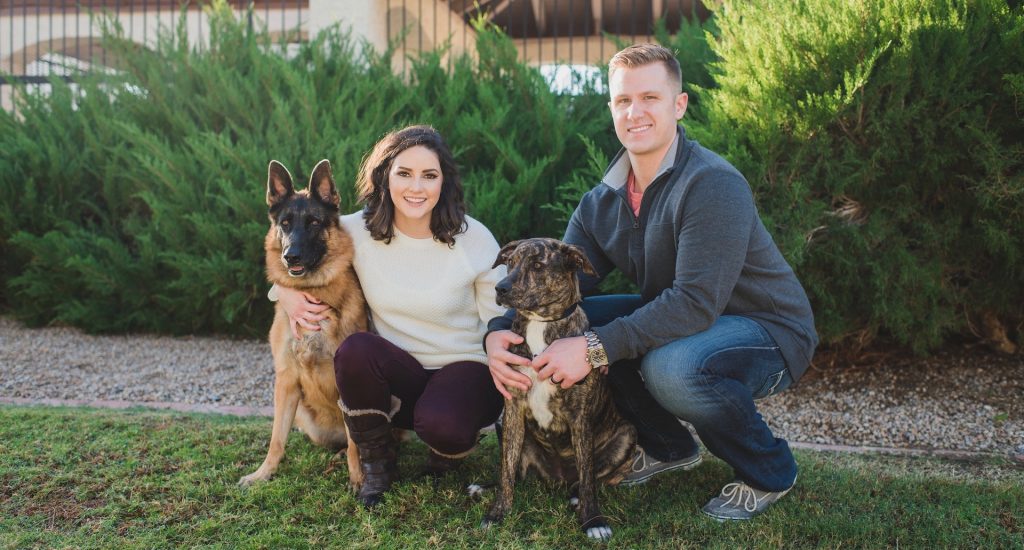 Outside of dentistry Dr. Shaw enjoys spending time with his wife, Kristin and two dogs, Ivy and Porscha. Ivy is a Dutch Shepherd mix who was adopted from the Arizona Humane Society and Porscha is a German Shepherd who was adopted from another local rescue. Dr. Shaw is also an outdoor enthusiast who loves physical fitness, hiking, biking, and exploring the beautiful state of Arizona.