Cosmetic Dentistry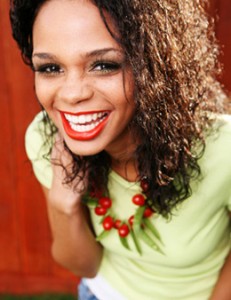 A smile can say so much about a person. What does your smile say about you? If you are less than confident sharing your smile with the world, let 14th Floor Dental and their cosmetic dentistry team give you your dream smile in as little as one office visit!
Cosmetic dentistry services are treatments that can be performed to improve and enhance your smile's appearance. 14th Floor Dental is excited to offer a variety of cosmetic dentistry treatments such as:
Teeth Whitening
Are you embarrassed by your yellow or discolored teeth? The team at 14th Floor Dental are able to offer you an array of easy teeth whitening treatments.  These treatments can be done while in the office with the latest whitening procedures or taken home in the form of strips or trays to use at your own convenience. Don't settle for less than pearly whites when our cosmetic dental team makes it so easy to brighten your smile!
Cosmetic Bonding
Cosmetic Bonding is an affordable way to repair a chipped, fractured, decayed or misshapen tooth. We perform cosmetic bonding by using a composite that is molded against your tooth to enhance the tooth's appearance. Once the composite has been applied and personally shaped against your tooth, a special light is used to bond the composite to the tooth. This can often be done in just one office visit!
Dental Veneers
If you want to change the look of your smile, dental veneers may be for you. Dental veneers are custom-made, wafer-thin shells of tooth-like material that are bonded to the front of your teeth to improve the tooth's appearance. Using veneers allows our highly skilled team to change the color, size and even the length of your teeth, resulting in the dazzling smile you've always wanted.
Why Wait to Gain the Confidence and Have the Smile of Your Dreams?
The cosmetic dental team at 14th Floor dental is highly trained with the latest cosmetic dentistry technology and is excited to help you along your journey to turn your grin into the perfect smile you have always wanted! Call today for a free consultation!