Root Canals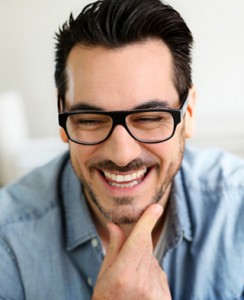 Few things in life can cause as much discomfort as a chronic toothache. If you find yourself with a toothache that just won't go away, you may be in need of root canal therapy. Doctor Larson and his experienced team will help guide you through the process and get you back to enjoying life pain-free.
Why do I Need a Root Canal?
If a severe tooth infection is left untreated, it can lead to serious health concerns including loss of the infected tooth. This can be prevented and treated with a root canal.
What Are the Signs That I May Have More Than Just a Cavity and Could Benefit from Root Canal Therapy?
Chronic toothache that will not go away.

Abscesses

Swelling around teeth

Severe sensitivity
What is a Root Canal and Will I Be in Discomfort?
      A root canal is needed when there is a deep infection inside of the tooth. During root canal therapy, Dr. Larson and his team will put your comfort and ease as their number one priority while they remove the infected pulp and decayed tissue from the tooth. Once the decayed matter is removed, the rest of the tooth is gently cleaned and sealed to prevent further decay and infection.
What Could Happen if I Don't Get a Root Canal?
If you think you can live with the chronic discomfort of a toothache that is in need of a root canal, there can be serious consequences including:
Loss of the infected tooth and those surrounding it

Infection from the tooth could become blood born and travel to other parts of the body
If any of these symptoms sound familiar to what you are experiencing, call Dr. Larson and his exceptional team today! Dr. Larson uses the latest technology in root canal therapy to ensure that you are receiving the best treatment possible. All patients are welcomed into a calming office atmosphere where you will feel not only comfortable, but also at ease with the staff and the procedure. We look forward to helping you put your best smile forward today!