Invisalign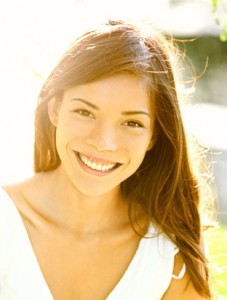 So you think you're too old for braces….think again! If you wish you could get the straight smile you've always dreamed of, but don't feel comfortable in traditional braces, Invisalign is just for you!
What is Invisalign?
Invisalign is a series custom-made, comfortable, clear aligners made specifically for you.

The aligner trays are made of a clear, smooth plastic that is almost invisible to the naked eye.

These trays are worn over your teeth and gradually shift your teeth into perfect alignment.
How Often Will I Get New Trays?
Every two weeks you will get a new set of trays to wear. This process repeats until your treatment is complete.
Why Should I Choose Invisalign over Traditional Braces?
If you are a candidate for Invisalign, there are many great reasons to choose this treatment option over others.
Invisalign allows you to eat all of the foods you enjoy…even the hard or sticky candies.

Easy brushing and flossing without having to work around brackets and wires helps promote better periodontal health.

Invisalign allows you to remove your device when you want.

Invisalign will straighten your teeth without being noticeable to others.
Does Invisalign Cost More Than Traditional Braces?
The prices of both treatments are comparable, but Invisalign allows you the freedom to achieve your perfect smile without feeling self-conscious while wearing braces.
How Soon Will I See Results?
Many of our patients begin to see results in as little as a few months.  
Is Invisalign Only for Adults?
While many adult do prefer the discreteness of Invisalign to metal braces, teenagers love and use Invisalign as well!
Schedule a free consultation today with 14th Floor Dental and have our knowledgeable staff answer all of your questions. Don't let age or the stereotypes associated  with traditional braces prevent you from achieving your perfect smile! Speak with our trained team about Invisalign today!