Dental Veneers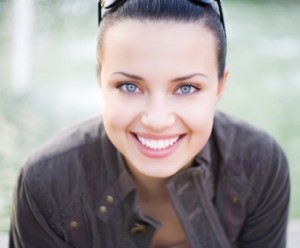 If you have an unsightly mismatched, stained or chipped tooth that does not blend with the rest of your smile, our team at 14th Floor Dental would be happy to help fit you with with custom dental veneers. Veneers are an easy way to help you quickly fix and enhance your smile.
What are dental veneers?
Dental veneers are a very thin, yet strong, custom-made piece of porcelain that can be placed over your existing tooth to help correct cosmetic dental issues.
Dental veneers are often the prescribed treatment for teeth that are:
Chipped, broken, cracked or worn down

Discolored or stained

Irregularly shaped, misaligned or uneven

Teeth with gaps between them
How are Veneers Applied to My Teeth?
After the initial consultation with one of our experienced dentist where x-rays and impressions of your teeth are made, an appointment will be scheduled to apply the actual veneers. To apply the veneer, your dentist will first make you completely comfortable by applying local anesthetic to numb the area. Next, the tooth will be prepared by having the dentist gently remove about ½ millimeter of enamel from the tooth surface. Once this is done, the veneer will then be bonded to your tooth using a special cement and light beam. The light beam activates the cement causing it to harden very quickly. Once the procedure is complete, you will be able to smile with confidence and enjoy your perfectly matched and shaped smile!
What are the advantages of choosing dental veneers?
Porcelain veneers are stain resistant.

Veneers provide a natural tooth appearance and are easily blended with your other teeth.

Veneers offer a convenient, strong and conservative method to change a tooth's color and shape.

Dental veneers do not require any special care in addition to brushing and flossing.
The experienced team at 14th Floor Dental is excited to help you achieve your perfect smile through dental veneers. Call today to gain the confidence of a beautiful smile!