Dental Crowns & Bridges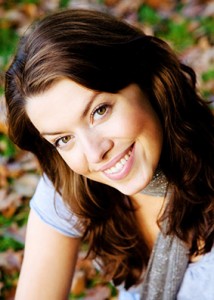 When a tooth is severely cracked or damaged a dental crown, bridge or restorative implant may be needed to improve both your oral health and smile. The experienced team at 14th Floor Dental is able to comfortably and confidently perform these procedures and get you smiling again.
What is a Dental Crown and Why Would I Need One?
A porcelain crown is a fixed dental device that is used to entirely cover a cracked or damaged tooth. It is sometimes called a cap since it securely fits over the tooth. This helps to not only strengthen the damaged tooth but can also be used to improve the tooth's overall appearance, alignment and health. There are many reasons you may find yourself benefitting from a dental crown.
Restore a damaged or fractured tooth

Cover a discolored or misshapen tooth

Replace a large filling where there is not enough natural tooth remaining to use a standard filling

Cover and protect a tooth that has had root canal therapy

Attach a bridge
What is a Bridge?
Bridges are commonly used to replace one or more missing teeth. They are cemented to the surrounding natural teeth or abutments (connecting elements if natural teeth are not available.) This prevents the remaining teeth from shifting into the empty spaces. It is a permanent structure that can not be removed.
What is Dental Implant Restoration?
If you have undergone a previous procedure to have an abutment placed, the qualified dentist at 14th Floor Dental can then place a crown over the new abutment. The crown will seamlessly blend in with your natural teeth, creating a perfect smile.
How are Crowns and Bridges Made?
The dentist at 14th Floor Dental will first need to reduce the size of your tooth to ensure the proper fit of the crown or bridge. Once this is done, your dentist will then take an impression of your mouth to provide an exact mold for the new crown or bridge. Our staff will carefully color match custom one is being made.  Once it is complete, the new crown or bridge is cemented over your tooth or abutment creating a flawless, durable smile.  
Don't wait another day suffering with the discomfort and insecurity of missing, cracked or damaged teeth. Call today to meet with our caring staff and take the next step toward creating your perfect smile.